We all know that social media is the perfect place to get to know you and to show off your products or services.
But the problem is that everyone is doing that, and more people are doing it every day. It can be hard for your customers or target audience to keep up with everything you're posting.
So, today I want to show you a tool that I am sure can help with your marketing strategies.
It's called Mailer Lite.
There are hundreds of email marketing tools on the Internet. In fact, I would say there are thousands. Surely, as you're reading this, a programmer is developing a new one.
But I really like Mailer Lite.
It's easy to get started, and its text editor is super simple and easy to use, which is important because that's where you're going to spend most of your time composing your emails.
Email sequences are super easy to make.
I can't tell you how good the support is because the tool is so robust that I've never had to bother them.
There's a free version which is ideal for you to start today and see how you like it.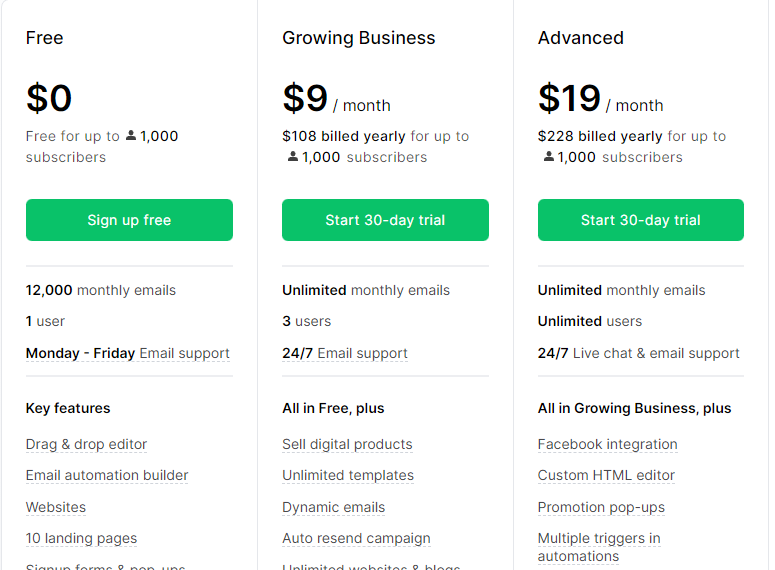 Ok, before you start using it, it's best to build your strategy and know what you're going to write to your customers constantly.
It's best to have an email sequence of 7 or more days that will lead your future customers to purchase.
What I recommend is that you start signing up, since occasionally, it can take a while to approve the accounts.
By the way.
If you need help to set up this tool, you can contact me through the "My Services" option that you will find in the menu of this website.
Just give me the details you need, and I'll get back to you.
That said.
If you want to register and start using this fabulous tool.
Click on the link below.
TL;DR
Mailer Lite is a great tool for Email Marketing.
It is easy to use.
Free version for up to 1000 contacts and, 12,000 emails/month.
Also, the Free Plan allow you to create unlimited mail sequences and automations.